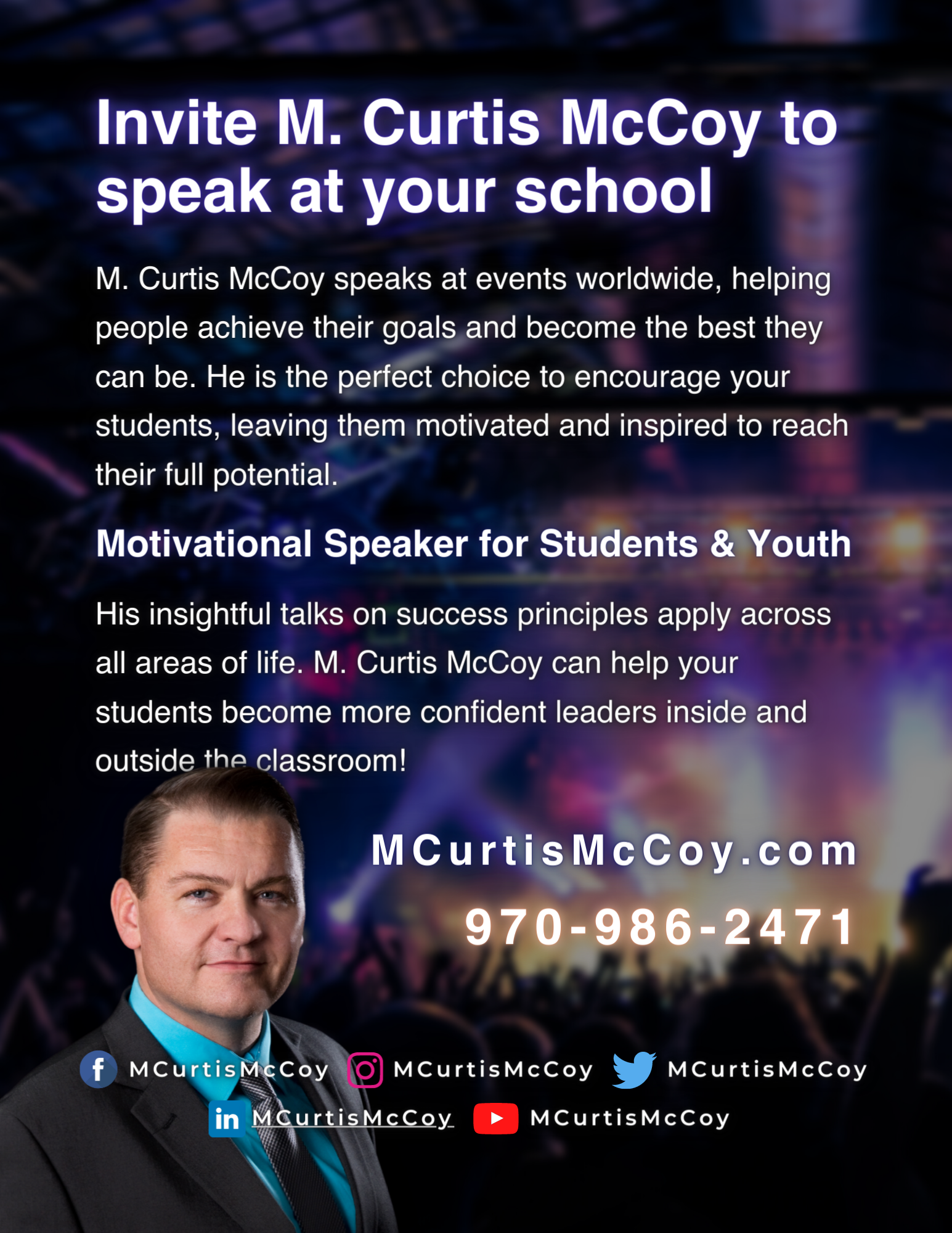 M. Curtis McCoy – Speaker One Sheet
Valuable insights on leadership, personal development, and overcoming adversity!
Invite M. Curtis McCoy to speak at your school
His insightful talks on success principles apply across all areas of life. M. Curtis McCoy can help your students become more confident leaders inside and outside the classroom!
Motivational Speaker for Students & Youth
M. Curtis McCoy speaks at events worldwide, helping people achieve their goals and be the best they can be. He is the perfect choice to encourage your students and leave them motivated and inspired to reach their full potential.